NATIONAL ORGANIZATION OF GAY AND LESBIAN SCIENTISTS AND TECHNICAL PROFESSIONALS
Contact:Rochelle Diamond
Pasadena, CA 91109
www.noglstp.org
chair at noglstp dot org
PRESS RELEASE. For immediate release.
"OUT TO INNOVATE™ SCHOLARSHIPS" 2016/2017 Scholarships Awarded for LGBTQ STEM Students
National Organization of Gay and Lesbian Scientists and Technical Professionals Announces Out to Innovate™ Scholarship Winners
Pasadena, CA, August 1, 2016—Today, the National Organization of Gay and Lesbian Scientists and Technical Professionals (NOGLSTP) is proud to announce the winners for the 2016 NOGLSTP Out To Innovate™ Scholarships, made possible by a 2015 Innovation Generation grant from the Motorola Solutions Foundation.
The winner of the 2016 Out to Innovate™ Undergraduate Scholarship is Albert A. Albert is a junior majoring in Applied Mathematics, Computer science, and Economics at Rutgers University in Newark, New Jersey, He is also currently enrolled in the prestigious Rutgers University Teacher Education Program. Upon graduation, he will receive his math teaching certification. Albert would like to teach in a high-need school. A passion for STEM education and activism, Albert is the founder and manager of Newark Cares, a New Jersey non-profit organization devoted to raising awareness of serious conditions that affect Newark, especially education and poverty. In addition, he is involved with the Rutgers Student Outreach Council, RU Pride, and is a mentor for Rutger's OUTFront Project tutoring LGBT adolescents. Among recognitions, Albert has been awarded the Clement A. Price Human Dignity Award – awarded to exceptional students who have made great strides toward achieving diversity. "I am very touched and honored to be recognized for my hard work in the stem and LGBT community. This scholarship will help me to finance my education and finally complete my degree, and for that I am forever grateful to NOGLSTP."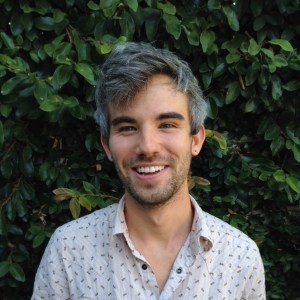 The winner of the 2016 NOGLSTP Out to Innovate™ Graduate Scholarship is Dustin Nowaskie, a medical student at the Indiana University School of Medicine seeking degrees in Medicine and Psychiatry. A Summa Cum Laude graduate of University of Southern California, Mr. Nowaskie received a BS in Neuroscience and a BA in Psychology in 2014. He is the founder of OutCare (outcareindiana.com), a comprehensive online resource and collective group of individuals seeking to facilitate a shift in LGBTQ healthcare to provide education and support for delivering unbiased healthcare. He is the Outreach Chair of the IUSM Gay-Straight Medical Alliance and the president of the IUSM Geriatrics Medicine Student Interest Group as well as the Principal Investigator of the Energy Krazed Organization. "I am very honored to receive the 2016 NOGLSTP Out to Innovate Graduate Scholarship. This recognition strengthens my dedication to make a difference in LGBTQ healthcare. It is a dream of mine to one day lead a nationally recognized health organization. I am extremely grateful for this support in obtaining my dream and for the opportunity to join the NOGLSTP in leading social change."
These scholarships are intended for undergraduate and graduate students pursuing degrees in science, technology, engineering or mathematics (STEM) programs who are either lesbian, gay, bisexual, transgender (LGBT) or an active ally of the LGBT community. The scholarships are designed to promote academic excellence and increased visibility of talented LGBT students in STEM careers. Funded at $5,000 each, the scholarships will be for the 2016 fall academic year. As the embodiment of pride in LGBT and STEM communities, all scholarship applicants will receive a complimentary student membership in NOGLSTP. The scholarship winners will attend Out to Innovate™ 2017, a two day summit for LGBT students, faculty and professionals in science, technology, engineering and mathematics to be held March 4-5, 2017 in Danvers Massachusetts.
The scholarship program is marking its sixth year as a source of educational support. For more information about NOGLSTP's Out to Innovate™ Scholarship Program, contact the scholarship coordinator at scholarships at noglstp dot org. For more information about NOGLSTP, contact Rochelle Diamond, NOGLSTP chair and Caltech research biologist, 626-484-7022; chair at NOGLSTP dot org.
---
About NOGLSTP
NOGLSTP was established in 1980, incorporated in the state of California in 1991, and was granted IRS 501 (c) 3 nonprofit status in 1992. NOGLSTP is a professional society that educates and advocates for LGBTQ people in STEM. NOGLSTP presents educational symposia and workshops nationwide and fosters dialog with other professional societies, academia, and industry to facilitate diversity and inclusion in the workplace. NOGLSTP is an affiliate of the American Association for the Advancement of Science, is a participating professional society member of MentorNet®, a sustaining member of the National Postdoctoral Association, a member of the Gay and Lesbian Leadership Institute Presidential Advisory Project's Coalition, a partner with the Higher Education Recruitment Consortium, and a founding member of the E-Week Diversity Council. For more information, visit the website at www.noglstp.org or contact scholarships at noglstp dot org.
About MOTOROLA SOLUTIONS FOUNDATION
The Motorola Solutions Foundation is the charitable and philanthropic arm of Motorola Solutions. With employees located around the globe, Motorola Solutions seeks to benefit the communities where it operates. The company achieves this by making strategic grants, forging strong community partnerships and fostering innovation. The Motorola Solutions Foundation focuses its funding on public safety, disaster relief, employee programs and education, especially science, technology, engineering and math programming. For more information on Motorola Solutions corporate and foundation giving, visit www.motorolasolutions.com/giving.